Michael Henning
Head Professional WGC, P.G.A Director of Golf, Advanced Fellow of the P.G.A
Why do I teach?
Obviously I earn a few schillings coaching but that is not my primary reason. I found golf very difficult and to become a low handicap player I have studied, researched and worked on my own game for countless hours. I firmly believe I can empathise with most my students swing issues as undoubtedly I have encountered and corrected similar nuances within my own game.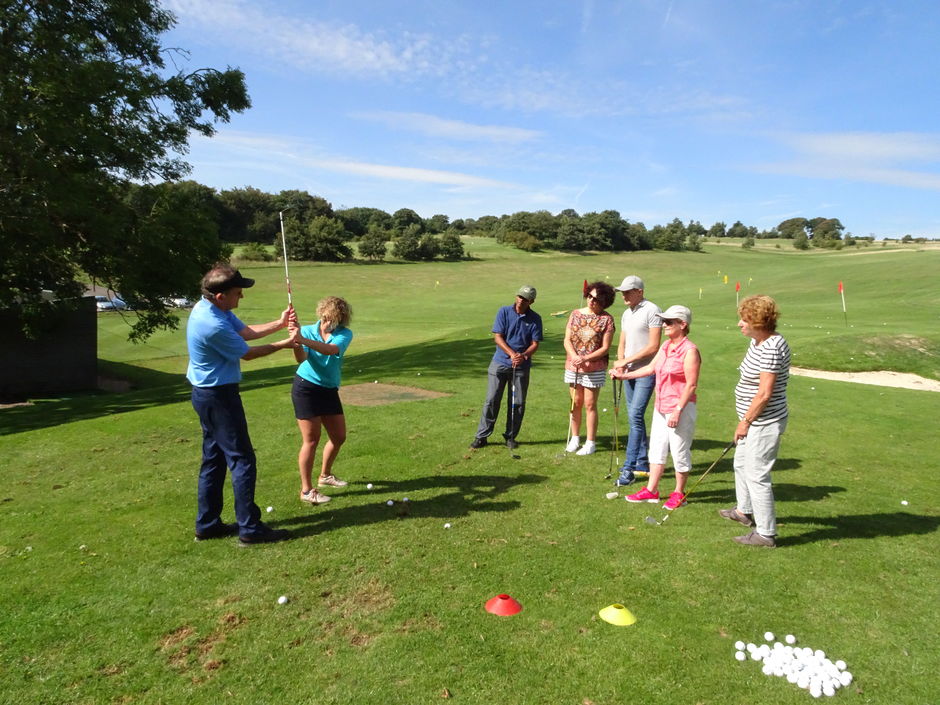 I have coached for over 40 years and genuinely enjoy my day to day teaching as much today as all those years ago.
Analysing swing faults, particularly with the modern video coaching systems we use is not complicated, and most golf coaches agree with probably 90% of the basic fundamentals of golf. The difference in Professional views is in the changing and correction of the faults.
I am not a 'fragmentation teacher'. In other words I do not believe the human brain can learn by breaking the swing into sections, or learning by 'numbers'.
Instead I use 'instinctive' exercises which allows a pupil to feel the desired positions. In my opinion they are miracle ways of fast tracking the learning process and teaching the brain/muscles to incorporate correct movements.
If you wish to experience real change and improved your golf why not give me a call. I am usually booked for some weeks ahead so please give me ample notice. A course of lessons as detailed below allows time to go through all aspects of the game.
I look forward to working with you
Best wishes & happy golfing
Michael
Coaching rates - All with use of video analysis:
30-minute private lesson

£35

.
Package of 4 x 30 minute lessons

£130

, save

£10



45-minute private lesson

£49

.
Package of 4 x 45 minute lessons

£180

, save

£16



60-minute private lesson £59.
Package of 4 x 1-hour lessons

£215

, save

£21
Click here to request your lesson/coaching package.