Matt Cole
P.G.A qualified Professional
I have always been fascinated in the learning process, having developed my own game much by myself over endless hours of practice, reading and observation I have discovered only when something is understood can it begin to be implemented. Coaching then became my passion.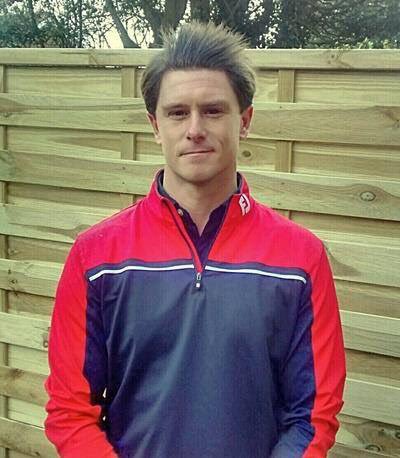 10 years at Ham Manor working with a variety of ages and abilities enabled me to develop further as a coach and to appreciate each golfer as an individual.

One of the most common questions I have been asked over the 15 years I've been coaching is, "How do I become more consistent?".

Every golfer has experienced the many frustrations of this game whereby great pleasure can be followed by great disappointment, only by understanding your individual strengths and weaknesses can you develop, improve and ultimately enjoy your game more.

Your game and swing are constantly evolving, each memory reinforces an action, be it positively or negatively. Understanding how and why is key to the learning process.

Have you ever found your practice swing differs greatly from when the ball is in the way? Why is this?
How can something so small affect so much? Working together I will help you understand your golf swing, how and why you do what you do. Introducing small manageable changes communicated in a learning style to suit you.
My coaching philosophy is simple, I believe each golf swing is a sequence, for each individual these sequences differ. Some are a series of compensations appearing laboured others simplistic and effortless. There are fundamentals which must be adhered to and by adapting these to suit you improvements and ultimately changes can be made. Bob Rotella wrote "Golf is not a game of perfect" and I firmly believe this, pursuit of the perfect swing will only lead to overload and confusion. Sound fundamentals are the foundations of a repetitive, efficient and long lasting golf swing.
So, how to become more consistent......confidence, understanding of your strengths and weaknesses, knowledge and appreciation of sound fundamentals and finally practice to develop these areas.
"Tell me and I forget, teach me and I may remember, involve me and I learn".
Coaching rates:
30-minute private lesson

£28

.
55-minute private lesson

£45

.
Half day coaching session - includes 3 hours of tuition plus coffee and summary:
1 person

£125

.
2 persons

£70

each.
Full use of video analysis.

Click here to request your lesson/coaching package.